New issue brief with action steps to create pathways to community support
September 20, 2022
---
Partnering with communities to create a child & family well-being system
We are in the midst of a once-in-a-generation opportunity to reimagine the child welfare system. Most notably is new federal policy—the Family First Prevention Services Act (FFPSA)—that allows for federal dollars to be used to support families in which children are at "imminent risk" of entry into foster care. This pending policy and practice shift requires the creation of "community pathways" that allow families to access services and support without fear of over-reporting to Child Protectives Services (CPS).
In support of these changes, Safe & Sound, a community-based organization dedicated to strengthening families and ending child abuse invites you to read Creating a Child & Family Well-Being System: A Paradigm Shift from Mandated Reporting to Community Supporting—and support the recommendations.
The proposed paradigm shift from mandated reporting to community supporting is not a new idea, but one that has been proposed and championed by advocates, social workers, researchers, philanthropists, pediatricians, educators, and others across the country who have been informed by deep listening to families with lived expertise in the child welfare system.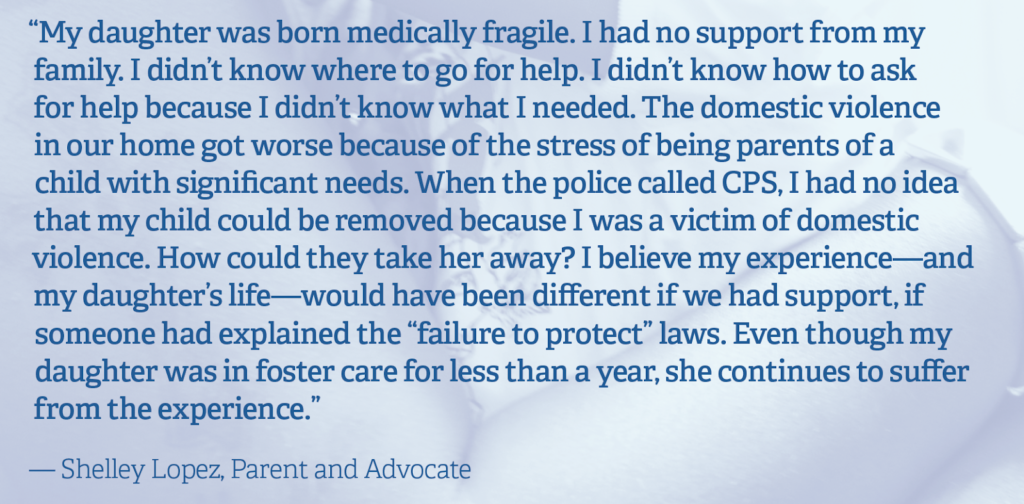 ---
What does the data tell us about mandated reporting in California?
432,736 children were subject to a CPS investigation between April 2021 – March 2022
56,079 children were found to be maltreated
This means only 13% of reports by mandated reporters are substantiated
---
This brief offers action steps in these five categories
Embrace a new frame
Advance legal and legislative reforms
Implement policy and practice reforms
Increase access to supports and services
Engage communities, tribes, and other stakeholders to guide reform
For more information on how to take action

---
Watch Our Webinar: Shifting From Mandated Reporting to Community Supporting
In case you missed it, on August 25th we hosted a Lunch & Learn on this topic as part of our series on The Facts and Faces of Prevention. Here is a link to the session recording, and we hope you will share it with your colleagues to expand the conversation on these much-needed reforms.
Type in the passcode: %@f1KA%K
WATCH THE RECORDING
---
We welcome your feedback! Please let us know if you have any questions or other feedback to share from reading this brief by emailing us (communityaction@safeandsound.org).
In gratitude for your support of children and families.
Katie Albright
Chief Executive Officer
Safe & Sound