Sometimes we all need a little help.
November 17, 2020
Sometimes we all need a little help, but it's not always easy to ask. Ms. Yang's son needed a new pair of shoes after his current and only pair had holes from years of use. The two of them also needed food as the financial uncertainty of a pandemic-impacted city collided with other barriers for Ms. Yang. The first barrier she would have to overcome would be asking for help.
Having recently immigrated from her home in China and with limited knowledge of English, Ms. Yang had been having difficulty finding housing, clothes, food, and other resources for herself and her son. This was particularly true having also left a violent relationship with her son's father. At first, she came in quietly to our family support center to find the few items for her everyday needs, unaware of all the clinical services, trauma-recovery support groups, and parenting classes available at Safe & Sound. She just wasn't comfortable asking for help and, therefore, didn't explore what resources might be available.
As Safe & Sound's Parent & Child Education Manager, I want each family to have the knowledge, resiliency, basic resources, and connections in the community to support a strong family and healthy home. I met Ms. Yang a few months ago and reached out to offer help. Safe & Sound has been actively working towards providing more inclusive services, including the expansion of Chinese language translation services. Ms. Yang speaks Mandarin and fortunately, so do I.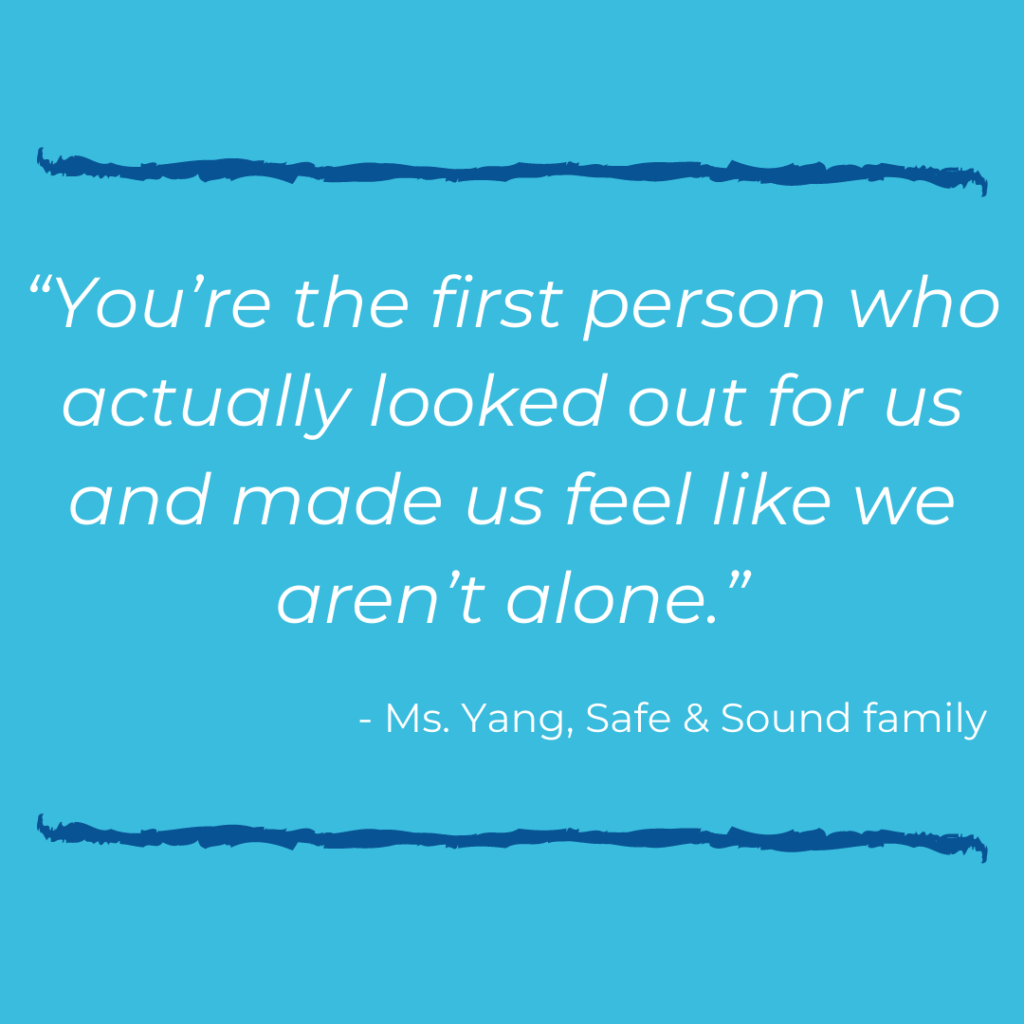 Ms. Yang expressed how grateful she was to have someone with whom she could speak in her native language. It made a difference, and through our shared language, we developed a strong rapport. We spoke in-depth about her homeland, why she immigrated to the US, and the courage she found within herself to leave the domestic violence to protect herself and her son.
During the past several months, I have stayed in touch with Ms. Yang, knowing that she would need more support to maintain stability in her home and safety for her son. Through our coordinated programming, Safe & Sound partners with caregivers to build family strengths and supports them with parenting classes, educational workshops, and basic needs.
Safe & Sound has helped Ms. Yang fulfill her family's needs for food through our pantry program and provided personal hygiene products. Tapping into my own Chinese American culture, I understood that it was really difficult for Ms. Yang to ask for help even when she really needed it. Through our conversations, I connected Ms. Yang with resources around the City to help with language translation for virtual family court to secure her son's child support and advocacy for other community resources.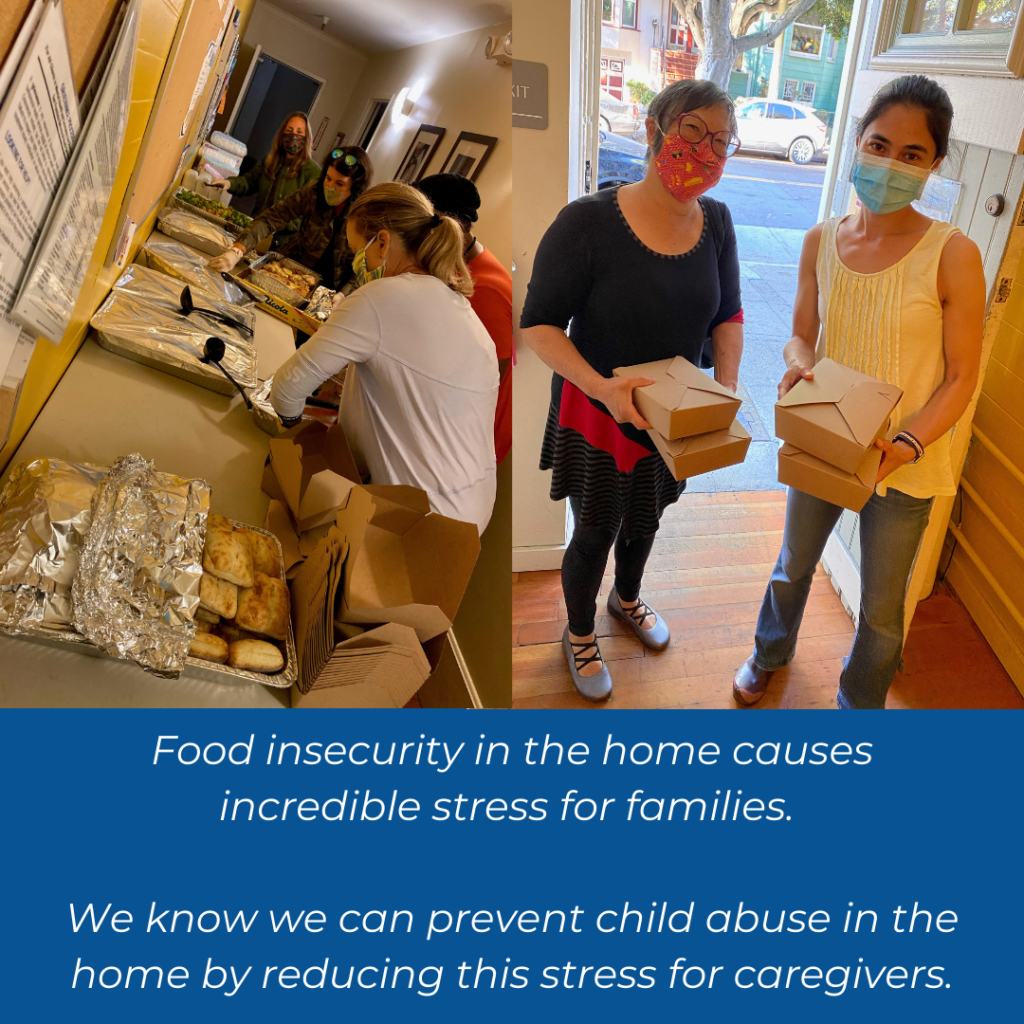 It can be hard to ask for help, yet we know that as family stress escalates, so does the risk of child abuse. Ms. Yang developed the courage to assess her stressors and worked with me to find solutions to support and protect her family. Working together, Safe & Sound is here through our 24/7 TALK Line, our family support center, and socially-distant connections to ease isolation and nurture resilience. Through a range of one-on-one services, community education, partnerships, and policy, we bolster our ability to prevent child abuse and reduce its devastating impact.
We need YOU too! Especially during this challenging year, you can volunteer or provide a year-end gift to our programs for stabilizing support to families. Your generosity will help Safe & Sound build a society where children are safe, and ultimately where we can end child abuse in our community.
Thank you for considering a gift to Safe & Sound that will continue this important work in the community to keep children safe and free from abuse. I know it has been a unique year with extreme challenges, but one thing remains true — together we can overcome these obstacles and thrive.
Best,

Christine Juang
Parent & Child Education Manager
P.S. This year your gift to Safe & Sound will have double the impact. The Quest Foundation will generously match your gift dollar for dollar up to $100,000. Help us meet this challenge grant.