Moments Make a Lifetime
November 14, 2018
I giggled last night with my sons – back and forth – we laughed and those moments made my heart swell.  I hope you also experienced individual moments to just exhale and enjoy a smile, the safe feeling when you are held; or when you make eye contact with someone you love. Sitting next to a child, a friend, a partner, and just being together. Those moments of peace, of love, of contentment and connection give us a sense of health and joy. 
Moments. They can be filled with joy and love–or fear and pain. They add up and make a lifetime. Moments matter.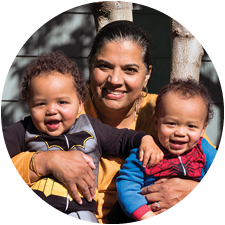 As a mother of twins, a pediatrician, and a board member of Safe & Sound, I'm writing to you today because too many parents and children have too few of these joyful moments. They are isolated and alone. Reliving trauma, they cannot rest or sleep or exhale with relief. Many families live for generations in fear, anger, and pain.
Still worse, there are children right around us, who are experiencing pain right now. As a pediatrician, I know that some of my patients are aching from the trauma of being hurt, alone, or in danger. I treat children who eat in their bedrooms because they are afraid of an adult in the household or who would rather stay outside at night than go home because they are scared. There are children who live in a shelter and have to bathe in a public bathroom because their mother left an abusive relationship to stay safe.
But there are also moments of healing. The first phone call that a frightened mother makes to Safe & Sound's 24-hour parental support line and experiences the relief of being heard. The power of joining other Safe & Sound families for a simple Tuesday Night Dinner, together in safety. The moment when a single dad recognizes his parenting challenges in the eyes of another parent, or when a child runs happily into her father's arms after playing in Safe & Sound's Therapeutic Children's Playroom.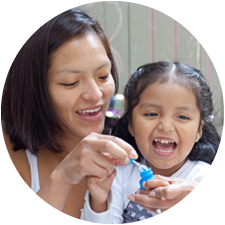 You can help make these moments – and so many like them – happen every day at Safe & Sound. Safe & Sound teaches parents the tools and gives them the confidence that they need to take care of their family and help their children succeed. Within the doors of Safe &  Sound, our caring staff help parents learn – sometimes for the first time – what it means to be treated with respect so they can share that feeling with their children, building on love, connection, and strengths. This strengths-based approach is what makes Safe & Sound unique and transformative for families.
Safe & Sound supports nearly 12,000 parents, children, and community members every year. Its staff provides evidence-based classes, counseling, and support groups for parents and kids, and intensive two-generation support for the whole family. Educators teach kids, parents, and child-serving professionals to keep kids safe. When a child suffers abuse, Safe & Sound leads teams of professionals to provide medical, mental health, legal, and law enforcement support to set the child on a path from trauma to wellness.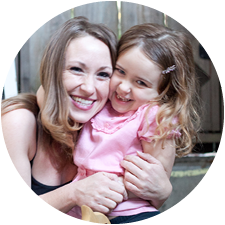 Giving a gift to Safe & Sound can help a child feel safe – not just for a moment, but for a lifetime. Safe & Sound supports the entire family to break the chain of generational trauma—one family at a time—building focus on strengths and community. Your gift will help families build their resilience and make a better future for their children. In this intensive, intentional and evidence-based manner, you can help Safe & Sound end child abuse in two generations.
Please join us by making a gift to Safe & Sound to strengthen families so they can experience moments of laughter around a dinner table, the peace of sleeping comfortably, and the joy of the holiday season. Your contribution will help Safe & Sound ensure that no child must look constantly over their shoulder in fear, ever vigilant of possible violence – and instead can look ahead, toward a bright future, filled with joyful moments.
Thank you for helping Safe & Sound make sure every child grows up safe, protected, and loved.
Very truly yours,
Dr. Aparna Kota
Pediatrician, Mother, Safe & Sound Board Member