Molly Jardiniano: Silly, Sweet & Sarcastic
October 27, 2016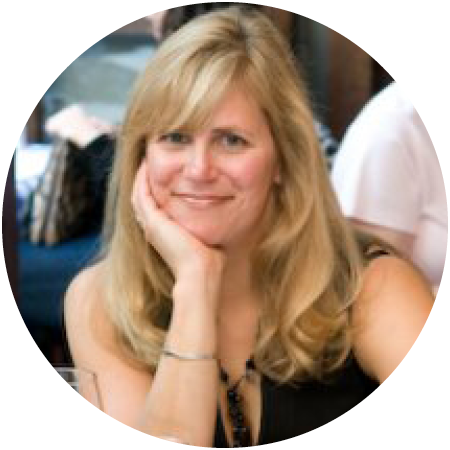 The Prevention Center is a special place to so many families. It's a safe base, a refuge for support and learning. It's also special for the folks that work here; we have some real gems. Molly is, and has always been, one of those gems. Molly is not only our go-to resource for parenting education, she's also a trusted source of support and friendship to us staff members throughout each week.The clients rave about her parenting groups, and much of the Prevention Center's success with parents has to do with Molly's engaging and supportive style. I've learned so much working with Molly over the years, and I feel blessed to call her a colleague.
Q: Tell me about your life.
A: Born and raised on the East Coast, I have lived in San Francisco for the past 25 years. I met my husband in college, we reunited in San Francisco, and we now have two beautiful girls. I'm grateful to be able to raise them in this city.
Q: What got you into this work?
A: After relocating in San Francisco from New York City at the ripe age of 22-years-old, I started volunteering at a program on Haight Street called "Mamas on Crack," which supported moms in recovery. I realized then I wanted to change my career and focus on how I could help parents and their children.
Q: What's the best moment you've had as an instructor?
A: Too many to pick one, but there's always that moment when you know you've helped a parent make a breakthrough or a child to feel supported / empowered. Those are the best moments, bar none, you can have as a teacher.
Q: What's the value of concrete lessons on parenting?
A: The "value" is tough to measure. The impact, however, is huge. When caregivers absorb and apply concrete parenting skills to their children — and within themselves — it changes the present and impacts future interactions. We aren't born with the knowledge of how to parent, it's a skill that must be learned, like any other skill.
Q: How can communities help to support parents?
A: There are many underutilized tools and resources available. If parents are unaware of them, they cannot be leveraged. Communities can help by informing and making it easy for parents to access these tools and resources. Also, if a parent looks like they're struggling, reach out and say hello. It's as simple as connecting with each other and connecting with resources.
Q: As we head into the holidays, stress tends to increase; what are some tips to maneuver this time of year?
A: Most important, #1, you must take care of you! If you are not okay, helping others, including children, can be extremely challenging. Remember to reach out for support when you're feeling stressed out. I love reminding parents to call 415-441-KIDS or to drop by our Waller Street support center. Having someone to talk to during the holidays is extremely important.
Q: What are you most passionate about?
A: My children and raising them to be the best human beings possible.
Q: If you could ensure that future generations learned one thing, what would it be?
A: The Golden Rule, "Treat others as you would want to be treated."
Q: What's your favorite thing about raising kids in San Francisco?
A: San Francisco's diversity — of cultures, ethnicities, backgrounds, passions, foods, landscapes — and the ocean.
Q: Where do you learn your parenting skills?
A: Formal education, life experience, my elders, and my parenting mentor, the legendary, Anita Moran.
Q: What are you going to be for Halloween?
A: TBD, I'll wing it that afternoon.