Jessica didn't know what to do.
September 30, 2019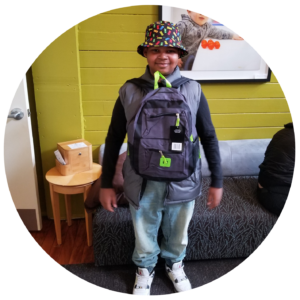 It was August, almost time for her four kids to go back to elementary school for the new school year. They needed so many new school supplies, and Jessica could barely afford the family's rent. About a year before, she left an abusive and violent relationship with the children's father and was still struggling to raise her kids on her own. She felt overwhelmed, isolated, and wasn't sure where to turn for help.
Then Jessica called Safe & Sound's parental stress TALK Line. A friendly, trained volunteer answered the call and listened to her. She convinced Jessica to come into Safe & Sound's family support center where a long-time and generous donor, Old Republic Title Co., had once again donated backpacks and school supplies like crayons and thumb drives. They would all start school with a backpack full of supplies!
Throughout my time on the Safe & Sound Board – and, for the last three years, as its Chair – I have been amazed by all that the Safe & Sound staff and volunteers do to provide families and children with the support, education, and resources to prevent child abuse and neglect.
We reach nearly 12,000 parents, children, and community members every year and provide evidence-based counseling, classes, and support groups for parents and children to strengthen families and keep kids safe.
We teach kids, parents, teachers, and police officers how to recognize and respond when a child is not safe.
And we partner with other organizations and government agencies to build strong communities and responsive systems that protect children and set them on the path to healing.
And it's working: over the last 15 years, San Francisco has reduced rates of child abuse by over 65% thanks to a deep commitment from our government partners and programs like ours.
This year will be my last on Safe & Sound's Board. I've been immensely proud of the work that our board, our employees, and all of our volunteers have done together over the last decade. I'm also enormously grateful for your partnership because the hard work and successes we achieve every day are made possible by the support of friends like you.
Please join me in taking a stand for safe children, strong families, and sound communities by giving a gift to Safe & Sound and help families like Jessica's thrive.
Thank you for helping Safe & Sound to ensure that every child grows up safe, protected, and loved.
Very truly yours,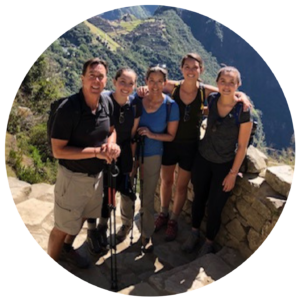 Melinda Ellis Evers
Chair of the Board
P.S. This year your gift to Safe & Sound will have double the impact: the Quest Foundation has issued a $100,000 challenge grant and will generously match your gift!