Supporting families through the Coronavirus Pandemic
March 13, 2020
To Our Safe & Sound Friends, Families & Colleagues,
At the heart of our mission at Safe & Sound is our commitment to protecting the children and families in our community. We are, therefore, taking precautions to minimize the risk of exposure and the potential for transmission of COVID-19 and, at the same time, caring for our clients and those in our community who need us most.
Guided by the Center for Disease Control and San Francisco Public Health Department, we will continue to provide essential services, including offering food to our clients and counseling for families in crisis, for as long as safely possible.
Our TALK Line, 24-hour parental stress phone support line, is available and working to expand capacity. Please call 415-441-KIDS (5437) if you need support.
Our Family Support Center, located at 1757 Waller Street, remains open for individual and small group support. Because this is a rapidly changing situation, if you have any questions please contact the TALK Line (415-441-KIDS) before visiting the Center.
Our community prevention and safety trainings will be conducted online when possible.
We are also postponing our 2020 Blue Ribbon Luncheon originally scheduled for April 16, 2020 until the Fall. Details on the new date will come shortly.
As we modify services and seek alternative ways to support our community, we are mindful of the reality of racism and xenophobia in the context of COVID-19 and future outbreaks. Misinformation about the outbreak has led to acts of violence and bullying. We stand against this misinformed response and continue our commitment to creating a compassionate and responsive community.
Together, let us focus on being well, appreciating our loved ones, and providing direct support for those who need a little bit more during this difficult time.
Thank you for your solidarity as we continue our work to strengthen families and protect children.
With gratitude,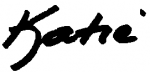 Katie Albright
Chief Executive Officer
RESOURCES
Stay Informed
For the latest updates from the City & County of San Francisco, check the online resources below for updates, call 3-1-1 for guidance regarding COVID-19 public health safety information, and sign up to receive official updates from the City & County about COVID-19 via text message by texting COVID19SF to 888-777.
San Francisco Department of Public Health
San Francisco Department of Emergency Management
​SFUSD COVID-19 Resources for Students and Families
Talking to Kids about COVID-19
Children may be curious or scared about everything going on with COVID-19. Here are some helpful ways you can talk to your kids.
8 ways to provide safety & comfort 
A comic for exploring Coronavirus with kids 
Talking to children about COVID-19 (NASP)
Fun ways to get your kids to wash their hands