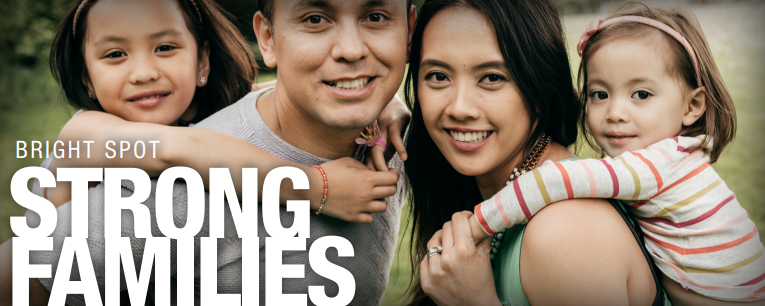 Safe & Sound is excited to be highlighted by Casey Family Programs in their recent "Bright Spot", which focuses on our programs and services provided at our family support center on Waller Street in San Francisco. Casey Family Programs works in all 50 states, the District of Columbia, and two territories and with more than a dozen tribal nations to influence long-lasting improvements to the safety and success of children, families, and the communities where they live.
For many years now, we have partnered with Casey Family Programs to help expand services and resources available to families across the country. In 2019, San Francisco was honored by Casey Family Programs with the JIM CASEY BUILDING COMMUNITIES OF HOPE AWARD, which recognizes communities that have brought together public, business, nonprofit, philanthropic and community partners to improve the safety and success of children and their families.
Check out Casey Family Program's recent post about our work.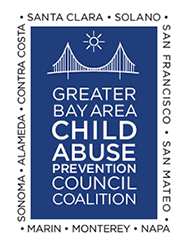 Safe & Sound CEO Katie Albright is a member of The Greater Bay Area Child Abuse Prevention Council Coalition, whose mission is to provide leadership and support collaboration in the child abuse prevention community and promote culturally responsive, fair, respectful, and effective services to end child abuse and neglect.
This 11-member coalition is working diligently to dissuade the federal administration from weakening our country's most important and effective anti-hunger program, the Supplemental Nutrition Assistance Program (SNAP) (formerly food stamps; now called CalFresh in California). SNAP provides food assistance to thousands of low-income people, primarily families with children, and seniors and individuals with disabilities — many of whom are already burdened with high housing costs and other expenses such as childcare.
The proposed change would limit eligibility and the way that states determine who qualifies for food benefits. Millions of people will be negatively impacted – including tens of thousands in the Greater Bay Area – effectively they'll have to look elsewhere for vital nutrition every month.
Those who work directly with families know that this policy change will have serious, real-world consequences for many children. In the words of representatives from the San Francisco-Marin Food Bank, "It's shortsighted, cruel and needs to end now."
HERE'S HOW YOU CAN HELP:
JOIN THE GREATER BAY AREA CHILD ABUSE PREVENTION COUNCIL COALITION and add your comments by September 23 to this petition from the Food Research and Action Center (FRAC) to urge the federal government to stop hurting families: http://bit.ly/ProtectFoodStamps
LEARN MORE about the issue and read a statement from state and national advocates for children and families from the Western Center on Law and Policy: https://wclp.org/statement-on-trump-administrations-proposed-rule-to-cut-snap-food-benefits/
SPREAD THE WORD to your networks and encourage your friends, family, and colleagues to get involved. Our voices are stronger together!

Sample Post: Don't let the Federal Government cut #foodstamps for vulnerable community members! It's shortsighted, cruel and needs to end now! Sign the petition by Sep 23 at http://bit.ly/ProtectFoodStamps
When our public policy does not keep pace with the needs of our communities, we perpetuate hardship on our families. We should instead be strengthening them, supporting them, and helping them raise children that are safe and healthy.
###
The Greater Bay Area Child Abuse Prevention Council Members:
Colette Katuala (Alameda) • Carol Carrillo (Contra Costa) • David Maradei (Monterey) • Michele Grupe (Napa) • Katie Albright (San Francisco) • Jane Smithson (San Mateo) • Steve Baron (Santa Clara) • Susan Ferdinandi (Solano) • Robin Bowen (Sonoma) • Michele Grupe (President) • Kris Murphey (Coordinator)
Last week, the National Child Abuse Coalition (NCAC) delivered a letter to Speaker Nancy Pelosi, Leader Kevin McCarthy, Leader Mitch McConnell, and Leader Charles Schumer, expressing grave concern and alarm over the ongoing mistreatment of children through government-sanctioned conditions and separations at the United States border.
Safe & Sound is proud to stand in solidarity with the NCAC and 220 other local, state, and national children- and family-serving organizations across 40 states urging Congress and the Administration to immediately end these abusive acts toward children.
The entirety of the letter is shown below; click here to view the undersigned agencies.
[drawer_container]
"The undersigned organizations, which are committed to the prevention of child abuse and neglect and the well-being of children, write to express our grave concern with the ongoing treatment of children at the United States border. As child welfare advocates with expertise in the impact of trauma on children, we are deeply alarmed by the reports of government-sanctioned conditions and separations, which knowingly expose children to emotional abuse and physical injury and draw clear comparisons to child abuse. We urge Congress and the Administration to immediately end these abusive acts toward children.
Despite an official end to the Administration's Zero Tolerance Policy, recent reports have made clear that the federal government continues to separate children from parents and other caregivers with whom they arrive, including aunts, uncles, grandparents and cousins. Reports have also made clear that the standard of risk needed to justify a child's separation from a caregiver is often not being met; therefore, the government's actions are decidedly not in the best interest of the child and causing serious emotional harm. These ongoing separations are unjustified, unlawful, and deeply detrimental to children's wellbeing.
Separation, detention, cages, deplorable physical and hygiene conditions, bullying and intimidation by guards, and being held in enormous institutional facilities reflect traumatic practices in direct conflict with what science tells us about healthy child development. Traumatic experiences, toxic stress, and prolonged exposure to unsafe conditions, like those children are experiencing in ICE and CBP custody, have lifelong consequences for children. The U.S. government must stop intentionally subjecting children to these experiences, separating children from parents and caregivers, and holding them in conditions of confinement that violate state child abuse statutes across the country.
It is unconscionable that the federal government would sanction conditions of confinement for children that can be equated to child abuse as part of any policy. For both U.S.-born children and immigrant children, the government has a responsibility to ensure safety and prevent an unreasonable risk of harm. The current policies at the border do not meet this minimal standard.
We urge the Administration take swift action to ensure children are never detained for more than 72 hours in CBP facilities and to ensure that all CBP facilities that temporarily house children provide safe conditions that do not expose children to an unreasonable risk of physical or mental harm. We also call on the U.S. Congress to take swift action if the Administration will not. The members of this Coalition are ready and eager to join with the Administration and the U.S. Congress to consider how to best achieve this goal."
[/drawer_container]
Recently, Walter & Elise Haas Fund Executive Director Jamie Allison spoke with Safe & Sound CEO Katie Albright as part of their Betting on the Bay interview series, in which local leaders share their visions for a vibrant and resilient region.
We are grateful to Jamie for the opportunity to discuss our vision for Bay Area children, and for her leadership at the Walter & Elise Haas Fund.
Click below to read the interview./
He was a dear friend and constant champion for children.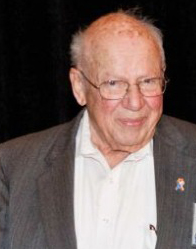 Today, our founder, Dr. Grossman, passed away. It was in 1973 when Dr. Moses Grossman began to create a city safe for all kids.
While Chief of Pediatrics at UCSF / San Francisco General Hospital he saw first-hand the injustices to children, daily. Rather than treat children who have been hurt, he wanted to prevent them from ever feeling the pain of abuse.
In effort to protect these innocent young people, Dr. Grossman founded the San Francisco Child Abuse Council to develop policies and best practices regarding child abuse prevention and response. Long past his tenure at the hospital, Dr. Grossman continued to champion the rights, health, and safety of all children.
An unknowable number of children are safe and healthy thanks to Dr. Grossman's vision, passion, and willingness to actually do something.
We stand on his shoulders, and we are forever grateful. Now, decades later, his legacy and work continues under our new name Safe & Sound.
"…When I arrived at San Francisco General Hospital, in 1960, as chief of the department there, I found that child abuse is pretty prevalent in our society, in San Francisco as elsewhere. There were so many instances of child abuse, and the community resources for managing these cases were poor. There was poor coordination between the health department and or health resources, the social services, the police…So I felt that because we were reporting all these cases it was very important for our department and for me personally to get involved with making sure that after the reporting, something constructive and not destructive was done." – Dr. Grossman
 

Active in many causes throughout San Francisco, Connie had a special place in her heart of Safe & Sound (formerly the San Francisco Child Abuse Prevention Center). Serving as an original member of the Child Abuse Prevention Society Auxiliary, she supported many of the frontline volunteer programs that serve our most vulnerable families.
The Holiday Toy Program was one of her favorites, and she was much beloved for the wonderful reading she did for children at our annual holiday parties. She along with her husband Ernie generously supported fundraising events throughout the years. She faithfully attending the Annual Blue Ribbon Luncheon until a few years ago when declining health prevented her from doing so.
Connie's vibrancy and love for life were contagious and she will be deeply missed by our community and by those who were fortunate enough to know her.
From the San Francisco Chronicle
Connie Perino Goggio
September 19, 1924 – November 10, 2017
Connie passed away quietly and peacefully surrounded by friends and family. She was born in Arnold, Pennsylvania to Steve and Grace Cipolla and is preceded in death by her parents, her first husband, Dom Perino, her brothers, Buddy, and Ronald.
Connie was sweetness itself and without exception loved by everyone she met.
She met her husband Ernest Goggio in 1978 and were married in 1980. Her life has been an exciting, happy and meaningful one. In her early years growing up in Pennsylvania she had many close friends and did very well in everything she took on: her school work, her social life and her early endeavors in singing, acting and especially her dancing. She sang on public radio, and did a weekly live radio talk show.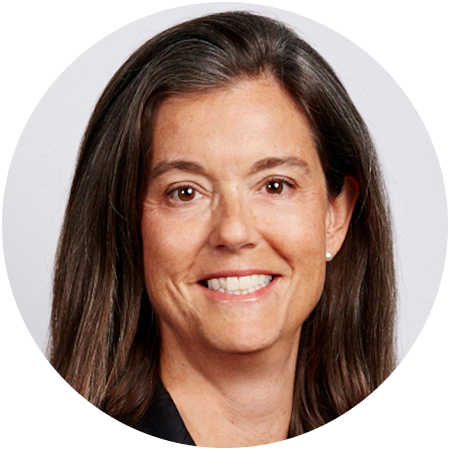 I first met Melinda while volunteering at our children's school. We immediately clicked. I have always been in awe of her ability to throw herself wholeheartedly into her career, her family, and her work in the community. She's not only a fantastic mother, but an astute business woman and a staunch advocate for children and parents. I am so excited to have Melinda as the chair of our board. I have no doubt that under her helm we'll be better, stronger, and can make great strides toward our goal of ending child abuse in San Francisco. Meet Melinda.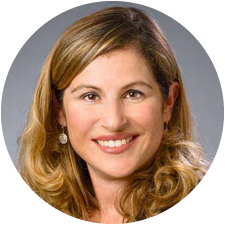 What can I say about Natalie? She is unquestionably one of the most dedicated advocates for children and child abuse prevention that I have the privilege of knowing. From her time volunteering in the Playroom as a high schooler to her time as chair of our Board of Directors with children of her own, Natalie and the Prevention Center have grown up together. Natalie, thank you for your service, your passion, and your commitment. I have no doubt that you and your family will stay part of the Prevention Center for many years to come.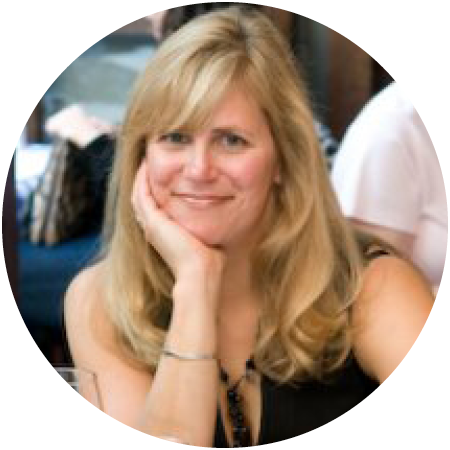 The Prevention Center is a special place to so many families. It's a safe base, a refuge for support and learning. It's also special for the folks that work here; we have some real gems. Molly is, and has always been, one of those gems. Molly is not only our go-to resource for parenting education, she's also a trusted source of support and friendship to us staff members throughout each week.The clients rave about her parenting groups, and much of the Prevention Center's success with parents has to do with Molly's engaging and supportive style. I've learned so much working with Molly over the years, and I feel blessed to call her a colleague.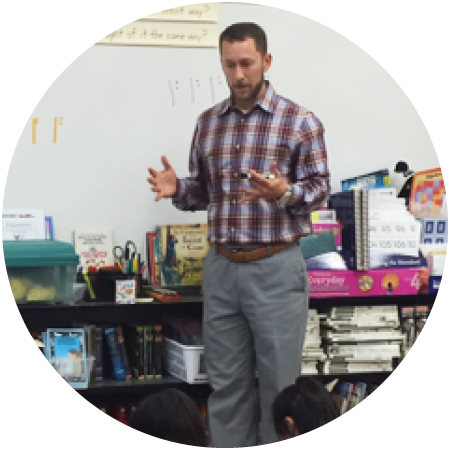 I met Joe by happenstance on the shore of the Eel River. As we discussed tubing and whether or not there were eels in the river, I came to learn that Joe is a Bay Area native who's passionate about teaching San Francisco's children. Since that first introduction, I have come to be inspired by Joe's passion for children, for ensuring their education reaches beyond the books and believing that his job is to be their teacher and their advocate — making sure each student has that one caring adult. Here's to the lucky youngsters who have Mr. Siedman this new school year.