We strongly condemn the recent actions of Texas Governor Greg Abbott to classify gender-affirming care for transgender children as "child abuse." 
Simply stated, gender-affirming care for transgender children is not child abuse. It is, in fact, a demonstration of love and acceptance. By contrast, the Texas action is abusive and ignores the facts that transgender children and adults are at greater risk of depression, thoughts of suicide and attempted suicide. 
"As a mother to a transgender daughter adopted from foster care, I have seen the sheer joy and relief in my child when she was able to show up in the world as her true self. Labeling that experience as caregiver "abuse" will keep so many children imprisoned in their own bodies and minds—or in the loneliness and trauma of the child welfare system—perpetuating the anxiety and depression they too often already face due to stigma and feelings of fear and isolation. No one has the right to criminalize the love and care ALL children need and deserve." Beth K., foster-adopt mother.
Equating gender affirming care with child abuse is a direct assault on the purpose of child protection laws and diverts child protection resources from legitimate reports of suspected child abuse, thereby endangering children. Texas' action will require doctors, nurses, teachers, and other adults who have contact with transgender children to report purported "abuse" to the Texas Department of Family and Protective Services or face possible criminal penalties.
We join San Francisco's leadership in strongly denouncing the Texas action, including:  Senator Scott Wiener – "California will always have the backs of LGBTQ youth & their families."  Mayor London Breed – "In San Francisco, we will continue to support all of our LGBTQ youth, the parents who love them, and our entire trans community." Trent Rhorer, Executive Director of the San Francisco Human Services Agency, along with his colleagues throughout California at the County Welfare Directors Association of California, and their Executive Director, Cathy Senderling, also noted  the pernicious effect of this action "in calling on child welfare agencies for political purposes when abuse or neglect are not present runs the risk of pulling our already limited staff resources away from vulnerable children and youth who are victims of, or at risk of, abuse and neglect."
As an organization dedicated to strengthening families and ending child abuse, we stand with others from across the county to urge Texas leadership to reject attempts to use laws that are meant to protect children, to instead cause them great harm.
---
Katie Albright is an attorney and President & Chief Executive Officer of Safe & Sound, a San Francisco-based children's advocacy organization dedicated to strengthening families and ending child abuse through evidenced-informed services, education, partnerships, and policy. Safe & Sound is part of a national network of family resource centers that partner with families each day to promote positive outcomes for children, caregivers, and communities.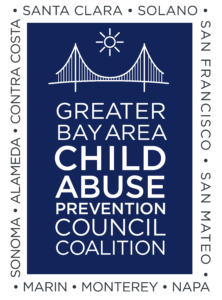 The Greater Bay Area Child Abuse Prevention Council Coalition
August 8, 2021
Over the past many months, we have learned to practice social distancing, mask wearing and hand washing. It's routine now. Our public health experts remind us often that these precautions remain our best daily protection against transmission of COVID-19 virus, particularly in the presence of unvaccinated individuals. For some families with kids, these standards present a burden, and some parents are stating that mask requirements for children in the classroom is a form of child abuse.
The COVID-19 virus and its variant forms, including the Delta variant, are serious health hazards. As we work to understand our risks and our options, child safety issues raise critical questions. Parents, caregivers and school staff are struggling to make the best decisions they can to keep kids healthy and protected while attending their classes, in person.
The need for protection is great. According to Dr. Yvonne Maldonado of Stanford University, the Delta variant has affected a "higher proportion of unvaccinated individuals who are becoming infected, including children, especially those under 12." In California the second half of July of 2021 produced 13,757 cases of COVID infection in kids under 18 years of age — more than double the 4,835 cases reported during the first 2 weeks of the month.
These are the disturbing numbers that have forced school districts to implement standards they have not required in the past, including mask wearing in classrooms. The long term health of our kids makes it essential for schools to follow recommended safety protocols.
No parent wants to see their child treated in an abusive or neglectful manner. Consequently, parents have, for decades, provided their kids with mandated vaccines, seat belts and car seats in an effort to keep them healthy and safe with no concerns of abuse.
Child abuse and neglect are serious social injustices and their impact is devasting and life changing. By equating mask requirements to abuse we dilute the purpose of child protection laws and minimize actual child maltreatment. It diverts child protection resources from legitimate reports of suspected child abuse, thereby endangering children.
It is time for us to work cohesively, support our schools, our teachers, our families — and the youngest, most vulnerable among us. Let's pull together and keep our kids and our schools safe.
Sincerely,
The Greater Bay Area Child Abuse Prevention Council Coalition
Alameda County Child Abuse Prevention Council • Contra Costa Child Abuse Prevention Council • Marin County Child Abuse Prevention Council • Monterey County Child Abuse Prevention Council • Napa County Child Abuse Prevention Council (COPE Family Services) • Safe & Sound – San Francisco • San Mateo County Child Abuse Prevention Council • Santa Clara County Child Abuse Prevention Council • Solano County Child Abuse Prevention Council (Children's Network) • Sonoma County Child Abuse Prevention Council (Child Parent Institute)
Mission: To provide leadership and support collaboration to the child abuse prevention community to promote culturally responsive, fair, respectful and effective services to end child abuse and neglect.
www.bayareapreventchildabuse.org
By Katie Albright | April 30, 2021
April is National Child Abuse Prevention Month, which then turns to May as Foster Care Month. The time to acknowledge deep disparities in our child welfare system is long overdue. The data is clear that our current response is hurting our children and families, particularly Black, Indigenous and people of color. We cannot and should not let this persist. Our collective goal must be racial justice and well-being for all.
I recently read about five-year-old Deja, who was living with her mother in an apartment in Brooklyn, New York. After putting Deja to bed, her mother took a much-needed bath after a long day of work. Unbeknownst to her, Deja wasn't able to sleep and woke up to look for her mom. When she couldn't find her, she set out to find her great-grandmother who lived across the street. A passerby saw Deja on the sidewalk and called Child Protective Services. Her mom was arrested for endangering the welfare of her daughter, and Deja was sent to foster care.
This incident reminded me of something very similar that happened in my own family, but with a very different outcome. In recounting this, I recognize my own privilege as a white mother raising a white son. When my son was two years old, he walked out of our house. We had left a door open to work in our yard. He slipped out, and a neighbor found him a few houses down. I was terrified, ashamed, grateful, and relieved. The story has become family lore in our home, but an experience with no arrest, no child welfare, no police, no public humiliation or shame.
Sadly, Deja's story isn't an aberration. Families of color are significantly more likely to encounter systemic and structural barriers and be reported to child abuse hotlines and investigated for abuse and neglect than white families. And children of color are more likely to be separated from their parents and placed in foster care. In California alone, Black children are nearly three times more likely to be reported than white children, and four times more likely to enter foster care. These numbers perpetuate for lifetimes. The American Journal of Public Health recently reported that approximately half of all Black and Native American children in California experienced a child welfare investigation at some point during the first 18 years of their lives, compared to nearly a quarter of white children.
COVID-19 has only worsened economic inequality, health disparities, and stressors experienced by families of color. We need to start bridging these gaps by first acknowledging that parenting—and particularly parenting in a pandemic—is tough. We cannot afford to stigmatize families who are trying to get by. When shelter-in-place orders were first mandated throughout the country, many children were truly on the verge of hunger. Many families became homeless because they didn't have any income. Families couldn't even get basic supplies from food banks. No toilet paper, no diapers, no baby formula.
Despite these moments of despair, pain, raw and just anger, there have been bright spots of hope and action. Safe & Sound is part of an effective network of family resource centers – more than 3,000 across the country — that provide community-based prevention programs to strengthen families and enhance child development. At the beginning of the pandemic, Safe & Sound converted its building into a warehouse and distributed nearly two tons of baby formula, over 115,000 diapers; over half-a-million wipes; as well as masks, gloves, and other PPE. We're currently providing warm meals and groceries every week. In addition to providing supplies and basic concrete needs, we're helping families with relief from evictions—with rent subsidies and housing supports. Requests from families for funds to prevent evictions are 2,000 percent higher than pre-pandemic levels. And our 24/7 parental stress line (415-441-KIDS) has been a lifeline for so many families. We've created virtual and socially distant connections for families to ease isolation and nurture resilience including virtual family playgroups, education classes, telehealth, online clinical support, therapy, and other wellness services.
With COVID-19 cases persisting and the expectation of greater economic challenges ahead, we must do more. Now is the time for communities to come together to strengthen families. We cannot sit on the sidelines — helping families and children cope means meeting both big and small needs in the moment.
And just as we cannot let up on our vigilance to fight COVID-19, we cannot let up when it comes to transforming the child welfare system from one that investigates and removes children from their families after they've been hurt, to a well-being system that supports and helps children and families thrive from the start. When we transform systems, build community, and strengthen families, we protect children.
Resources:
Thriving Families, Safer Children: A National Commitment to Well-Being — the Annie E. Casey Foundation, Casey Family Programs, Prevent Child Abuse America, and the Children's Bureau are working across the public, private and philanthropic sectors to assist jurisdictions in developing more just and equitable systems that benefit all children and families and break harmful intergenerational cycles of trauma and poverty.
On March 31, 2021 – President Biden issued a proclamation describing the Administration's commitment to prevent child abuse.
Aligning Systems: Aspen Early Childhood Development and Health Forums, 2017–2020; The brief provides an overview of lessons learned and new innovations to inform and support a comprehensive early childhood system and advance federal efforts to align early childhood and health systems in order to strengthen family outcomes across agencies.
Katie Albright is an Aspen Institute Ascend Fellow, president and CEO of Safe & Sound, and co-chair of Ascend's Two-Generation Prenatal to Three Learning and Action Community.
This April and throughout the year, the Greater Bay Area Child Abuse Prevention Council Coalition members have joined to increase awareness about child and family well-being, and support families and prevent child abuse and neglect. To raise awareness this year, Bay Area activities will take place online. Help us protect children and families by educating yourself and sharing what you learn with others. Wear a blue ribbon to show your commitment! To view the complete list of events, visit http://capm-calendar.org/.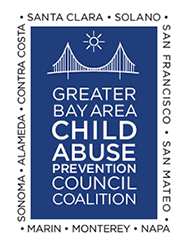 Safe & Sound CEO Katie Albright is a member of The Greater Bay Area Child Abuse Prevention Council Coalition, whose mission is to provide leadership and support collaboration in the child abuse prevention community and promote culturally responsive, fair, respectful, and effective services to end child abuse and neglect.
This 11-member coalition is working diligently to dissuade the federal administration from weakening our country's most important and effective anti-hunger program, the Supplemental Nutrition Assistance Program (SNAP) (formerly food stamps; now called CalFresh in California). SNAP provides food assistance to thousands of low-income people, primarily families with children, and seniors and individuals with disabilities — many of whom are already burdened with high housing costs and other expenses such as childcare.
The proposed change would limit eligibility and the way that states determine who qualifies for food benefits. Millions of people will be negatively impacted – including tens of thousands in the Greater Bay Area – effectively they'll have to look elsewhere for vital nutrition every month.
Those who work directly with families know that this policy change will have serious, real-world consequences for many children. In the words of representatives from the San Francisco-Marin Food Bank, "It's shortsighted, cruel and needs to end now."
HERE'S HOW YOU CAN HELP:
JOIN THE GREATER BAY AREA CHILD ABUSE PREVENTION COUNCIL COALITION and add your comments by September 23 to this petition from the Food Research and Action Center (FRAC) to urge the federal government to stop hurting families: http://bit.ly/ProtectFoodStamps
LEARN MORE about the issue and read a statement from state and national advocates for children and families from the Western Center on Law and Policy: https://wclp.org/statement-on-trump-administrations-proposed-rule-to-cut-snap-food-benefits/
SPREAD THE WORD to your networks and encourage your friends, family, and colleagues to get involved. Our voices are stronger together!

Sample Post: Don't let the Federal Government cut #foodstamps for vulnerable community members! It's shortsighted, cruel and needs to end now! Sign the petition by Sep 23 at http://bit.ly/ProtectFoodStamps
When our public policy does not keep pace with the needs of our communities, we perpetuate hardship on our families. We should instead be strengthening them, supporting them, and helping them raise children that are safe and healthy.
###
The Greater Bay Area Child Abuse Prevention Council Members:
Colette Katuala (Alameda) • Carol Carrillo (Contra Costa) • David Maradei (Monterey) • Michele Grupe (Napa) • Katie Albright (San Francisco) • Jane Smithson (San Mateo) • Steve Baron (Santa Clara) • Susan Ferdinandi (Solano) • Robin Bowen (Sonoma) • Michele Grupe (President) • Kris Murphey (Coordinator)
Last week, the National Child Abuse Coalition (NCAC) delivered a letter to Speaker Nancy Pelosi, Leader Kevin McCarthy, Leader Mitch McConnell, and Leader Charles Schumer, expressing grave concern and alarm over the ongoing mistreatment of children through government-sanctioned conditions and separations at the United States border.
Safe & Sound is proud to stand in solidarity with the NCAC and 220 other local, state, and national children- and family-serving organizations across 40 states urging Congress and the Administration to immediately end these abusive acts toward children.
The entirety of the letter is shown below; click here to view the undersigned agencies.
[drawer_container]
"The undersigned organizations, which are committed to the prevention of child abuse and neglect and the well-being of children, write to express our grave concern with the ongoing treatment of children at the United States border. As child welfare advocates with expertise in the impact of trauma on children, we are deeply alarmed by the reports of government-sanctioned conditions and separations, which knowingly expose children to emotional abuse and physical injury and draw clear comparisons to child abuse. We urge Congress and the Administration to immediately end these abusive acts toward children.
Despite an official end to the Administration's Zero Tolerance Policy, recent reports have made clear that the federal government continues to separate children from parents and other caregivers with whom they arrive, including aunts, uncles, grandparents and cousins. Reports have also made clear that the standard of risk needed to justify a child's separation from a caregiver is often not being met; therefore, the government's actions are decidedly not in the best interest of the child and causing serious emotional harm. These ongoing separations are unjustified, unlawful, and deeply detrimental to children's wellbeing.
Separation, detention, cages, deplorable physical and hygiene conditions, bullying and intimidation by guards, and being held in enormous institutional facilities reflect traumatic practices in direct conflict with what science tells us about healthy child development. Traumatic experiences, toxic stress, and prolonged exposure to unsafe conditions, like those children are experiencing in ICE and CBP custody, have lifelong consequences for children. The U.S. government must stop intentionally subjecting children to these experiences, separating children from parents and caregivers, and holding them in conditions of confinement that violate state child abuse statutes across the country.
It is unconscionable that the federal government would sanction conditions of confinement for children that can be equated to child abuse as part of any policy. For both U.S.-born children and immigrant children, the government has a responsibility to ensure safety and prevent an unreasonable risk of harm. The current policies at the border do not meet this minimal standard.
We urge the Administration take swift action to ensure children are never detained for more than 72 hours in CBP facilities and to ensure that all CBP facilities that temporarily house children provide safe conditions that do not expose children to an unreasonable risk of physical or mental harm. We also call on the U.S. Congress to take swift action if the Administration will not. The members of this Coalition are ready and eager to join with the Administration and the U.S. Congress to consider how to best achieve this goal."
[/drawer_container]
Children who experience abuse may require help to recover. Parents who want to help their child recover often have to choose between working to pay for living expenses and medical treatment or being there for their child after the child has been abused. Children who suffer from ongoing medical problems after abuse can qualify for Supplemental Security Income which will give the parents money to help pay for additional treatment for the child or living expenses so that their child can focus on healing. Here's a little more information on how your child could qualify for benefits offered by the Social Security Administration:
Medically Qualifying For Supplemental Security Income After Abuse
Children who are traumatized can develop a number of serious health problems. Often physical and mental conditions occur together. A child may develop chronic pain as well as display the symptoms of PTSD and chronic after stress. Or a child could develop OCD after trauma. Some of the health problems and symptoms that are often seen in children who have been abused include:
hypervigilance

anxiety, depression

aggression or withdrawal

poor academic performance

frequent absences

weight loss or weight gain

sleeping difficulty with frequent nightmares

poor hygiene

appearing fatigued
All of these symptoms can contribute to a child's eligibility for disability benefits. The conditions that qualify a child to receive SSI benefits can all be found online in the Social Security Administration's Blue Book. The Blue Book lists all of the conditions that affect children who have been abused and what criteria must be met in order to qualify for benefits. For example, in order to qualify for SSI benefits a child with PTSD would need to demonstrate symptoms like the following:
Hypervigilance

Easy startle response

Insomnia

Anxiety
Medical documentation of the child's condition is required in order for the application to be approved. Statements from people who know the child and can talk about the severity of the child's symptoms like counselors, therapists, police, teachers, and more can also be submitted with the application for SSI for the child. The more medical evidence you have on your side showing how your child's life has been affected, the more likely he or she is to be approved.
Parents Need To Qualify Financially
The child needs to medically qualify for SSI benefits, while the parents need to qualify financially. There are income limits that apply to SSI benefits because SSI was created to help low-income families who are struggling to provide the care and treatment their child or children need.
In order to qualify for Supplemental Security Income, your total household income cannot exceed the income limits listed by the SSA. The income cap is set on a sliding scale that changes depends on how many adults live in the home and what their combined income is. When you submit an application for SSI for your child you will need to submit financial documents like your federal taxes for the previous year, W-2s, pay stubs, and other documents.
Apply For Supplemental Security Income
When you're ready to apply for SSI you will need to find your local SSA office and make an appointment. At your appointment, an employee will help you fill out the application and make sure that you have all the documentation you should submit with the application.
Helpful Links
SSA: https://www.ssa.gov/
SSA Blue Book: https://www.ssa.gov/disability/professionals/bluebook/ChildhoodListings.htm
Income Limits: https://www.ssa.gov/ssi/text-child-ussi.htm
Medical Evidence: https://www.disabilitybenefitscenter.org/glossary/acceptable-medical-source
More On SSI: https://www.disabilitybenefitscenter.org/supplemental-security-income/how-to-qualify
SSA Offices: https://secure.ssa.gov/ICON/main.jsp  
Information provided by the Disability Benefits Center.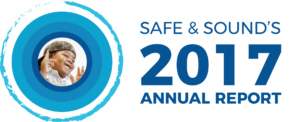 We did a lot last year. We supported vulnerable families, expanded our partnerships, and leveraged new data to advocate for the health, safety, and wellbeing of all children.
Here are three highlights from the report:
By employing proven prevention strategies and programs, the San Francisco community has reduced the rate of child abuse by 67 percent over the past 15 years.
In January 2017, we released a report about the fiscal impact of child abuse in San Francisco, and later in the year expanded our research to unearth the cost for the entire Bay Area. Hint: it's billions of dollars.
After considering 120+ new names, on September 26, 2017, we changed our name from San Francisco Child Abuse Prevention Center to Safe & Sound, and we love it.
Fellow Community Members,
Like so many of you, I am outraged by this administration's recent policy to forcibly and systematically separate children from their parents at our U.S. border.
As a daughter of a refugee who was warmly welcomed into this country, this injustice brings tears to my eyes. As a parent, I am heartbroken and shocked at this cruelty. As a leader of a children's advocacy organization, I know that these forced separations are nothing short of government-sanctioned child abuse to thousands of children.
These separations have caused severe, complex developmental trauma and toxic stress that will stay with these children for their lifetimes. The impact on their parents and caregivers is devastating. And, tragically, the impact of this administration's actions will be felt for generations, not only for these children and families but across our country.
Families who have come to our country are often already coping with the effects of stress and trauma in their country of origin or in that journey to safety, to asylum, to a better life. To further perpetuate that trauma to the most vulnerable amongst us is simply inhumane. Children deserve our protection and should remain with their families as they seek refuge.
So many have expressed outrage and pain, and a feeling of helplessness. To all of us—individuals who have devoted our professional careers to preventing child abuse, mothers and fathers who are grappling with the unfathomable, humans who simply know this is wrong—this is devastating, excruciating, and immoral. I share your pain, your anger, and your feeling of helplessness.
As a leading advocate for children, Safe & Sound will use our voice, when and where we can, to denounce this policy and these actions. We will speak out for the children whose voices have been silenced.
At Safe & Sound, we promise to continue to support and serve all families in a safe and loving space. We promise to treat all families with the dignity and humanity to which they are entitled. And, we promise to continue our work to eradicate child abuse from our community and our country.
Let us all be stewards of safety and civility, for each and every child. We must #KeepFamiliesTogether.
With deep respect and appreciation,
Katie Albright
My journey to Safe & Sound has been unorthodox, to say the least. Before Safe & Sound hired me in August of 2017, I worked in the jails for 14 years. My career began in Bay Area juvenile halls conducting writing workshops with incarcerated young people. We would take their writing and create a weekly, in-house publication called The Beat Within. After 10 years, I decided to shift my focus and work with incarcerated parents in the San Francisco County Jail. Through One Family, a program of Community Works West, I was able to teach parenting classes to incarcerated mothers and fathers. On the weekends, we brought their children into the jail for visits, giving incarcerated parents an opportunity to practice what they learned in the parenting class.
Implementing new parenting strategies was often difficult for the parents I worked with because of the palpable shame at not having received such strategies from their own parents. For example, when we tried to encourage positive reinforcement and encouraging behaviors, as opposed to punishing and discouraging behaviors, the incarcerated parents with whom I worked often needed to process feelings of shame and grief about their upbringing before they were able to implement these strategies with their own children.
Nevertheless, the parents I worked with remained willing to grow and exhibited constant progress, using their love for their children as motivation. With persistent courage, these parents were able to break intergenerational cycles of abuse. A father myself, I felt honored to witness such a critical process.
As I began to witness this process more frequently, I often wondered how the lives of the incarcerated parents I worked with may have been different had they felt safe, supported, and loved as children. I also wondered about the evolution of parenting and the culture shift of child-rearing over time. My curiosity became overwhelming, and I began to consider preventative work as a form of relief. If I could join efforts to prevent abuse from happening, then the weight of "what could have been" might dissipate. I suddenly had an urge to shift career paths and focus on the prevention of child abuse. Safe & Sound (formerly the San Francisco Child Abuse Prevention Center) was the perfect fit.
Before working for Safe & Sound, I had no idea about the wide range of efforts necessary to prevent child abuse. Intuitively, prevention (to keep something that has not happened from happening) should require a plethora of approaches in order to be effective. What amazes me most about our work at Safe & Sound is how these many different approaches collaborate effectively towards the common goal of ending child abuse in 50 years.
This became most clear to me on April 3, 2018 at our Child Abuse Prevention Month Kick-Off Rally on the steps of City Hall that I helped to plan. Representatives from the San Francisco Board of Supervisors, the San Francisco Human Services Agency, the San Francisco Unified School District, the Department on the Status of Women, the healthcare profession, family resource centers across San Francisco, and many different community organizations that work with children and families joined together to take a stand against child abuse. There were people from many different departments with many different approaches and perspectives. It was at this moment that I realized my career path had come full circle.
I understood I had dedicated my life to healing wounds and had a front row seat to the resulting trauma of child abuse. I understood that all of these amazing people stood together so that children would not have to experience abuse in the future. What I understood most at this moment was what the other 100 people in attendance at Safe & Sound's rally also understood — the power of prevention. The ripple effects of abuse have such an impact and are so prevalent that healing from such experiences can take generations, even lifetimes. The process of healing from such experiences is definitely worthwhile, and imagine the exponential growth of individuals and the exponential growth of communities that could occur from the absence of child abuse. Please stand with us not just each April but every month as we build the power of prevention and end child abuse in 50 years.