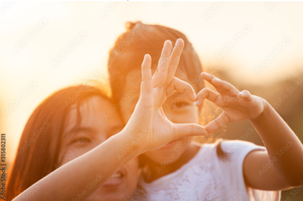 After fleeing her home country because of domestic violence, Amanda found herself staying with one of her four children in an emergency shelter in San Francisco. Unable to speak English, and faced with the legal process of a divorce and child custody without an attorney's support, it was the most challenging time of her life. That's when Amanda connected with Safe & Sound and things started to look up. With a contribution today, your generosity will help families like Amanda's receive the vital programs and services they need—not just to survive, but to thrive. 
After participating in nearly every available family strengthening service offered at Safe & Sound, Amanda's story has a new chapter of success. Amanda has custody of her four children (three of whom she had to petition to legally have with her in the U.S.), educational services for her son with special needs, stable housing, and a full-time job. It took a lot of work on Amanda's part, and the partnership of her Safe & Sound Clinical Care Coordinator, to create an individualized therapeutic plan and follow it through. From parenting classes that taught positive strategies for managing challenging childhood behavior, to access to a supportive caregiver community, Amanda parented her children through the challenges and gained tools that will support their family for a lifetime. She stays connected to Safe & Sound through our 24-hour TALK Line and parental drop-in services.
With the assistance and support of the Safe & Sound community—people like YOU—Amanda reached the goals she set when she first walked through our doors.
Our multilingual Clinical Care Coordinators connected Amanda to a pro-bono attorney to provide representation in her divorce and custody dispute, helped translate the paperwork she needed to obtain educational services for her son with special needs, and assisted in applying for affordable housing.
TALK Line volunteers provided 24/7 support through challenging times. Amanda received therapeutic telehealth and house visits before and throughout the pandemic.
Staff and volunteers managed our Playroom and parenting classes Amanda attended to improve her parenting skills.
And finally, generous donors gave what they could to make sure Amanda and her children received all of these services for free, including funds for childcare when Amanda was sick.
Your gift as a Safe & Sound community member ensures families like Amanda's are not alone during some of the biggest challenges faced by parents and children. 
WITH YOUR HELP AMANDA'S SUCCESS STORY CONTINUES!
Amanda's story does not stop here. She wants to attend a program that will build her skills and put her on a job path to improve her family's future. Your contribution is a vote of confidence and support for Amanda, and for all of the families that work with Safe & Sound.
Sincerely,

Melina León
Senior Program Manager-Care Coordination
Safe & Sound
P.S. Your gift to Safe & Sound will have double the impact. The Quest Foundation will generously match your gift dollar for dollar up to $100,000. Help us meet this challenge grant by mailing a gift today or donating online at: www.safeandsound.org/donate.
---
Partnering with communities to create a child & family well-being system
We are in the midst of a once-in-a-generation opportunity to reimagine the child welfare system. Most notably is new federal policy—the Family First Prevention Services Act (FFPSA)—that allows for federal dollars to be used to support families in which children are at "imminent risk" of entry into foster care. This pending policy and practice shift requires the creation of "community pathways" that allow families to access services and support without fear of over-reporting to Child Protectives Services (CPS).
In support of these changes, Safe & Sound, a community-based organization dedicated to strengthening families and ending child abuse invites you to read Creating a Child & Family Well-Being System: A Paradigm Shift from Mandated Reporting to Community Supporting—and support the recommendations.
The proposed paradigm shift from mandated reporting to community supporting is not a new idea, but one that has been proposed and championed by advocates, social workers, researchers, philanthropists, pediatricians, educators, and others across the country who have been informed by deep listening to families with lived expertise in the child welfare system.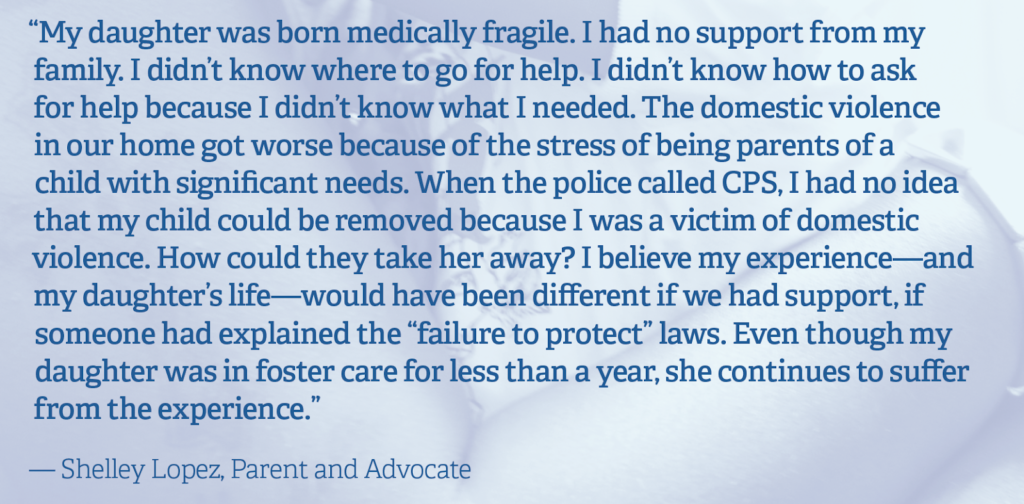 ---
What does the data tell us about mandated reporting in California?
432,736 children were subject to a CPS investigation between April 2021 – March 2022
56,079 children were found to be maltreated
This means only 13% of reports by mandated reporters are substantiated
---
This brief offers action steps in these five categories
Embrace a new frame
Advance legal and legislative reforms
Implement policy and practice reforms
Increase access to supports and services
Engage communities, tribes, and other stakeholders to guide reform
For more information on how to take action

---
Watch Our Webinar: Shifting From Mandated Reporting to Community Supporting
In case you missed it, on August 25th we hosted a Lunch & Learn on this topic as part of our series on The Facts and Faces of Prevention. Here is a link to the session recording, and we hope you will share it with your colleagues to expand the conversation on these much-needed reforms.
Type in the passcode: %@f1KA%K
WATCH THE RECORDING
---
We welcome your feedback! Please let us know if you have any questions or other feedback to share from reading this brief by emailing us (communityaction@safeandsound.org).
In gratitude for your support of children and families.
Katie Albright
Chief Executive Officer
Safe & Sound
We recognize and honor the memory of Madeleine K. Albright, 64th United States Secretary of State and first female secretary of state in U.S. history. She was also the loving mother of our CEO Katie Albright. We extend our thoughts and prayers to her family.
– Sarah Whitelaw & Wayne Osborne, Co-Chairs of the Board of Directors
Sometimes we all need a little help, but it's not always easy to ask. Ms. Yang's son needed a new pair of shoes after his current and only pair had holes from years of use. The two of them also needed food as the financial uncertainty of a pandemic-impacted city collided with other barriers for Ms. Yang. The first barrier she would have to overcome would be asking for help.
Having recently immigrated from her home in China and with limited knowledge of English, Ms. Yang had been having difficulty finding housing, clothes, food, and other resources for herself and her son. This was particularly true having also left a violent relationship with her son's father. At first, she came in quietly to our family support center to find the few items for her everyday needs, unaware of all the clinical services, trauma-recovery support groups, and parenting classes available at Safe & Sound. She just wasn't comfortable asking for help and, therefore, didn't explore what resources might be available.
As Safe & Sound's Parent & Child Education Manager, I want each family to have the knowledge, resiliency, basic resources, and connections in the community to support a strong family and healthy home. I met Ms. Yang a few months ago and reached out to offer help. Safe & Sound has been actively working towards providing more inclusive services, including the expansion of Chinese language translation services. Ms. Yang speaks Mandarin and fortunately, so do I.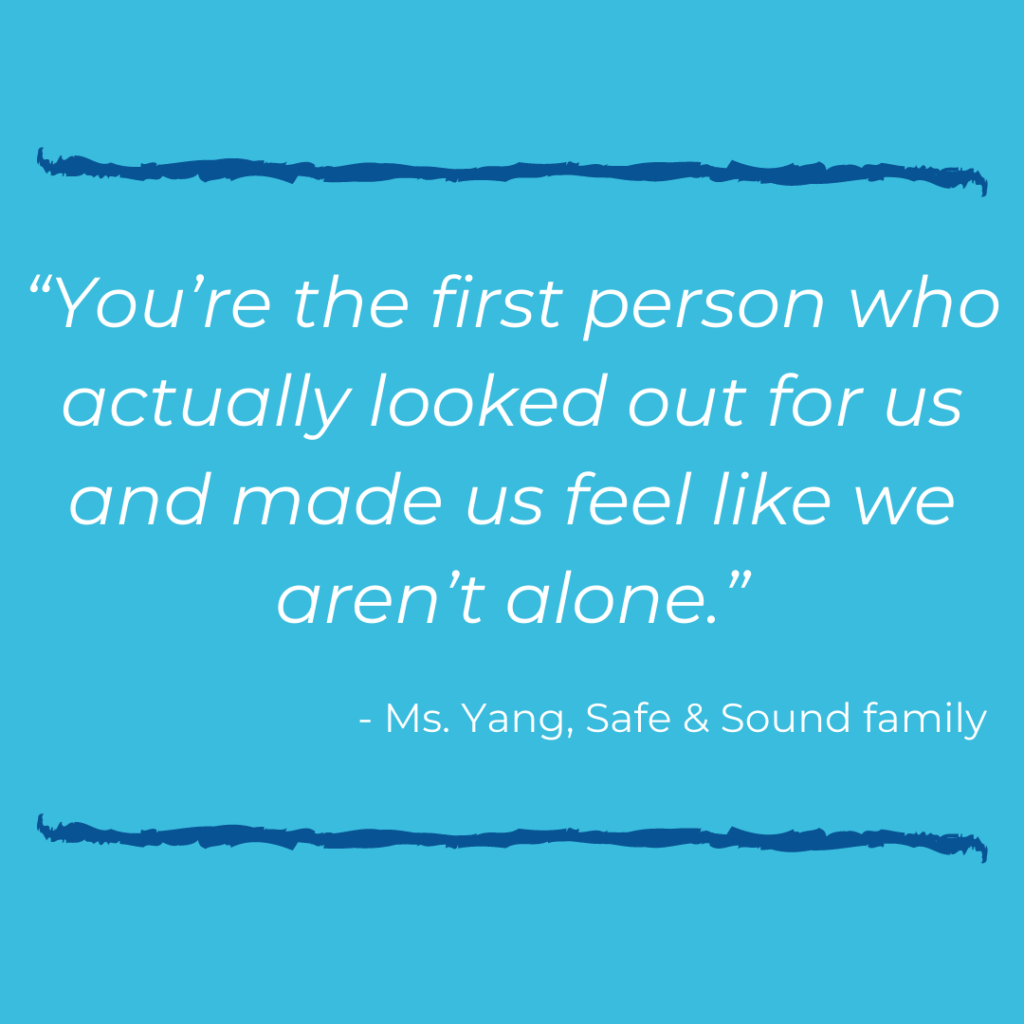 Ms. Yang expressed how grateful she was to have someone with whom she could speak in her native language. It made a difference, and through our shared language, we developed a strong rapport. We spoke in-depth about her homeland, why she immigrated to the US, and the courage she found within herself to leave the domestic violence to protect herself and her son.
During the past several months, I have stayed in touch with Ms. Yang, knowing that she would need more support to maintain stability in her home and safety for her son. Through our coordinated programming, Safe & Sound partners with caregivers to build family strengths and supports them with parenting classes, educational workshops, and basic needs.
Safe & Sound has helped Ms. Yang fulfill her family's needs for food through our pantry program and provided personal hygiene products. Tapping into my own Chinese American culture, I understood that it was really difficult for Ms. Yang to ask for help even when she really needed it. Through our conversations, I connected Ms. Yang with resources around the City to help with language translation for virtual family court to secure her son's child support and advocacy for other community resources.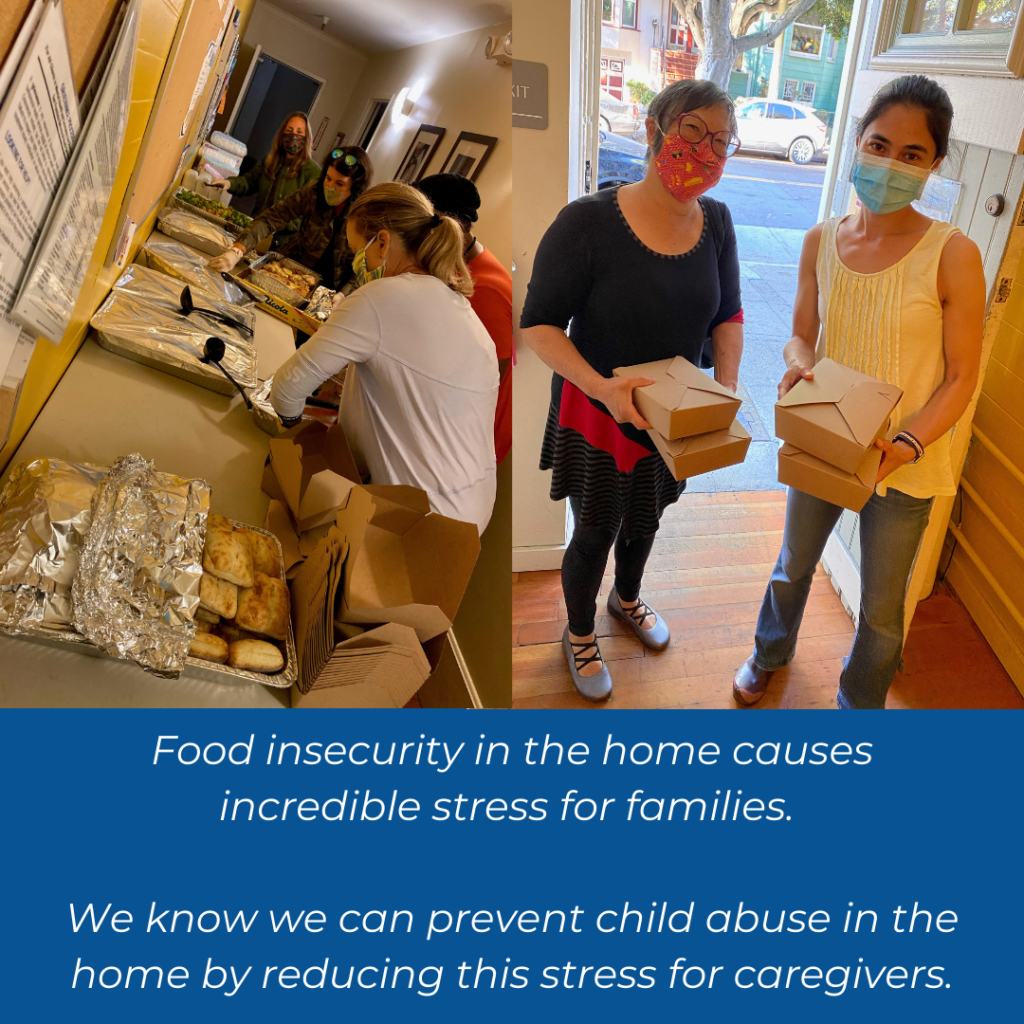 It can be hard to ask for help, yet we know that as family stress escalates, so does the risk of child abuse. Ms. Yang developed the courage to assess her stressors and worked with me to find solutions to support and protect her family. Working together, Safe & Sound is here through our 24/7 TALK Line, our family support center, and socially-distant connections to ease isolation and nurture resilience. Through a range of one-on-one services, community education, partnerships, and policy, we bolster our ability to prevent child abuse and reduce its devastating impact.
We need YOU too! Especially during this challenging year, you can volunteer or provide a year-end gift to our programs for stabilizing support to families. Your generosity will help Safe & Sound build a society where children are safe, and ultimately where we can end child abuse in our community.
Thank you for considering a gift to Safe & Sound that will continue this important work in the community to keep children safe and free from abuse. I know it has been a unique year with extreme challenges, but one thing remains true — together we can overcome these obstacles and thrive.
Best,

Christine Juang
Parent & Child Education Manager
P.S. This year your gift to Safe & Sound will have double the impact. The Quest Foundation will generously match your gift dollar for dollar up to $100,000. Help us meet this challenge grant.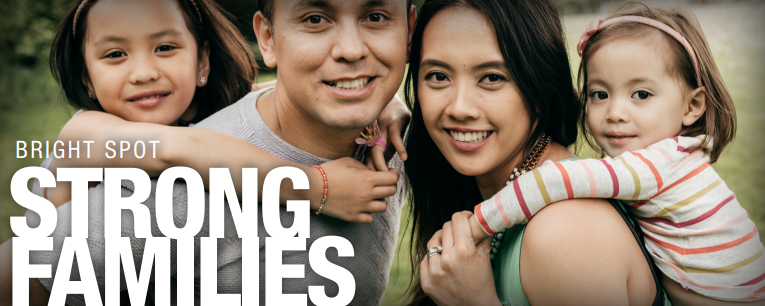 Safe & Sound is excited to be highlighted by Casey Family Programs in their recent "Bright Spot", which focuses on our programs and services provided at our family support center on Waller Street in San Francisco. Casey Family Programs works in all 50 states, the District of Columbia, and two territories and with more than a dozen tribal nations to influence long-lasting improvements to the safety and success of children, families, and the communities where they live.
For many years now, we have partnered with Casey Family Programs to help expand services and resources available to families across the country. In 2019, San Francisco was honored by Casey Family Programs with the JIM CASEY BUILDING COMMUNITIES OF HOPE AWARD, which recognizes communities that have brought together public, business, nonprofit, philanthropic and community partners to improve the safety and success of children and their families.
Check out Casey Family Program's recent post about our work.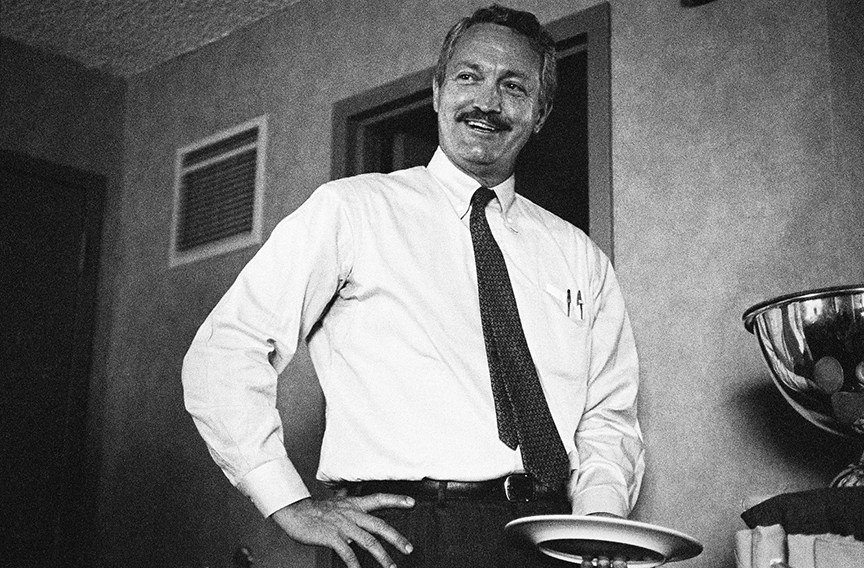 With deep sadness on his recent passing, we respectfully honor our long-time supporter, Frank Caufield, who helped so many in a humble and quiet way.
Serving as Chair of the San Francisco Prevention Society (SFCAPS) Board, Frank supported Safe & Sound when we were known as San Francisco Child Abuse Prevention Center. He was particularly interested in our Children's Needs Fund and underwrote a yearly program to send our families' children to summer camp. Without fanfare, he asked Safe & Sound to forward the list of needs identified by clients directly to him and would regularly underwrite many of the simple yet vital items that made a difference to families' lives: anything from mattresses to music lessons to school uniforms for scholarship students. He participated in our annual events, even donating his beloved Slim's for one of our benefit venues. His commitment and generosity never wavered.
Frank wanted a real connection and took the time to make sure he understood the stories of the families with whom we work. We are honored to have known Frank and grateful for his support for our work. His legacy will be that he helped create a better, safer world for children and families.
What is the Children's Playroom?
The Children's Playroom here at the San Francisco Child Abuse Prevention Center provides therapeutic play and support groups for kids as well as childcare to parents accessing services on site. We work to ensure that each child visiting the Playroom has an experience that is most supportive of their social and emotional growth. Indeed, that is our focus here in the Playroom, to help children learn and practice their social and emotional skills that will help them be successful in other areas of their lives.  The Playroom supports 440+ kids for a total of 3,600+ visits a year.
Juanita was addicted to alcohol and drugs and in an abusive relationship that was harmful to her and her two children. She was desperate to get her life back on track and be the best parent she could to her two children. When Juanita first came to the Prevention Center, she wasn't sure what to expect — she felt scared and alone and she knew that she needed help.
Notable News
Children are settling into their classes in schools across the Bay Area and BART and Muni are jam-packed with riders recently returned from vacation.  At the San Francisco Child Abuse Prevention Center, summer of 2015—the hottest on record—was one of the busiest.
The impact of increasing economic disparity in San Francisco took a toll on the families we serve —95% of whom are low-income. For those who can't afford summer camps, or find scarce spots in free programs, summers can be made all the harder by long unstructured days with young children. Families who depend on vital concrete services—like free lunch programs—normally provided by public schools can find already tight budgets stretched to the breaking point.
Notable News
The National Children's Alliance (the entity that accredits Children's Advocacy Centers nationally) has awarded the Prevention Center funding to develop protocols and trainings to support Commercially Sexually Exploited Children (CSEC) served at the Children's Advocacy Center (CAC). We're thrilled to be one of the four centers across the country to be awarded this competitive grant, and we look forward to working with our public partners to serve youth impacted by sex trafficking.