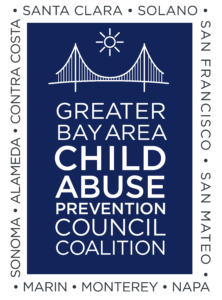 The Greater Bay Area Child Abuse Prevention Council Coalition
August 8, 2021
Over the past many months, we have learned to practice social distancing, mask wearing and hand washing. It's routine now. Our public health experts remind us often that these precautions remain our best daily protection against transmission of COVID-19 virus, particularly in the presence of unvaccinated individuals. For some families with kids, these standards present a burden, and some parents are stating that mask requirements for children in the classroom is a form of child abuse.
The COVID-19 virus and its variant forms, including the Delta variant, are serious health hazards. As we work to understand our risks and our options, child safety issues raise critical questions. Parents, caregivers and school staff are struggling to make the best decisions they can to keep kids healthy and protected while attending their classes, in person.
The need for protection is great. According to Dr. Yvonne Maldonado of Stanford University, the Delta variant has affected a "higher proportion of unvaccinated individuals who are becoming infected, including children, especially those under 12." In California the second half of July of 2021 produced 13,757 cases of COVID infection in kids under 18 years of age — more than double the 4,835 cases reported during the first 2 weeks of the month.
These are the disturbing numbers that have forced school districts to implement standards they have not required in the past, including mask wearing in classrooms. The long term health of our kids makes it essential for schools to follow recommended safety protocols.
No parent wants to see their child treated in an abusive or neglectful manner. Consequently, parents have, for decades, provided their kids with mandated vaccines, seat belts and car seats in an effort to keep them healthy and safe with no concerns of abuse.
Child abuse and neglect are serious social injustices and their impact is devasting and life changing. By equating mask requirements to abuse we dilute the purpose of child protection laws and minimize actual child maltreatment. It diverts child protection resources from legitimate reports of suspected child abuse, thereby endangering children.
It is time for us to work cohesively, support our schools, our teachers, our families — and the youngest, most vulnerable among us. Let's pull together and keep our kids and our schools safe.
Sincerely,
The Greater Bay Area Child Abuse Prevention Council Coalition
Alameda County Child Abuse Prevention Council • Contra Costa Child Abuse Prevention Council • Marin County Child Abuse Prevention Council • Monterey County Child Abuse Prevention Council • Napa County Child Abuse Prevention Council (COPE Family Services) • Safe & Sound – San Francisco • San Mateo County Child Abuse Prevention Council • Santa Clara County Child Abuse Prevention Council • Solano County Child Abuse Prevention Council (Children's Network) • Sonoma County Child Abuse Prevention Council (Child Parent Institute)
Mission: To provide leadership and support collaboration to the child abuse prevention community to promote culturally responsive, fair, respectful and effective services to end child abuse and neglect.
www.bayareapreventchildabuse.org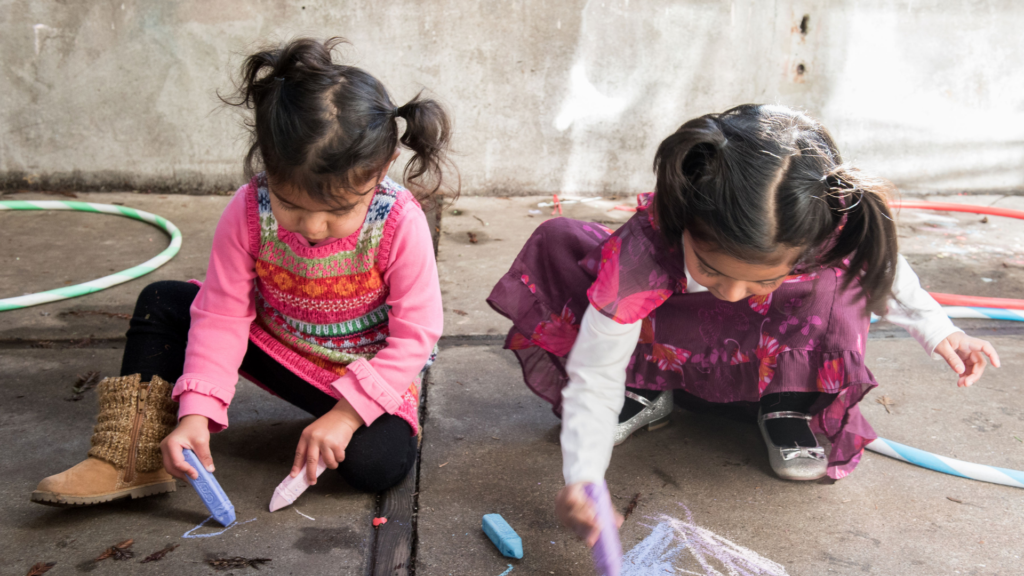 Today, the Center for Youth Wellness (CYW) and Safe & Sound announced their agreement to join together as one organization to serve families and children in San Francisco. Both organizations have a long-standing commitment and proven-record of success in improving the health and well-being of children and families. As children and families continue to face the devastating effects of the COVID-19 pandemic, the accompanying economic downturn, and racial injustice, joining together as one organization ensures a holistic response to the critical and dynamic needs of our community during this unprecedented time.  

"There has never been a more critical time for nonprofits to collaborate. Working together as one organization allows us to be more available and more responsive than ever before. Families in distress need access to basic concrete supports like food and diapers, as well as tools for parenting in times of crises and mental health services that can be coordinated with primary care. Together, we can offer a full spectrum of services that rise to the needs of the families we serve. We have a responsibility not only to ensure that families have access to immediate one-on-one services, but to change the systems that exacerbate familial stress and put young children at risk for developing a toxic stress physiology. Bringing our organizations together builds upon our existing partnership to broaden our reach in the community, strengthen our policy work, and deepen our support of community members' own involvement in advocacy and the process of change," said Gatanya Arnic, CEO of the Center for Youth Wellness, and Katie Albright, CEO of Safe & Sound. 

The unified organization will be called Safe & Sound, and it will be grounded in a deep commitment to diversity, equity, and inclusion that creates better outcomes for children, families and communities. Gatanya Arnic, celebrating her 3rd year of tenure, will serve as the Executive Director of the Center for Youth Wellness and the Chief Strategy Officer for Safe & Sound. Katie Albright, now in her 14th year of tenure, will continue to serve as Chief Executive Officer of Safe & Sound. The Center for Youth Wellness will operate existing services as a program of Safe & Sound at its current space, which is co-located with Safe & Sound at 3450 Third Street in San Francisco. Safe & Sound will continue its current programming at both 3rd Street and its Waller Street location. 

Joint committees of both boards of directors, executive teams, and programmatic and operations teams will be working together for the next several months seeking community input and implementing strategy to integrate its programs and operations. Both organizations will continue to inform their clients, community and government partners, donors, and networks along the way.  
By Katie Albright | April 30, 2021
April is National Child Abuse Prevention Month, which then turns to May as Foster Care Month. The time to acknowledge deep disparities in our child welfare system is long overdue. The data is clear that our current response is hurting our children and families, particularly Black, Indigenous and people of color. We cannot and should not let this persist. Our collective goal must be racial justice and well-being for all.
I recently read about five-year-old Deja, who was living with her mother in an apartment in Brooklyn, New York. After putting Deja to bed, her mother took a much-needed bath after a long day of work. Unbeknownst to her, Deja wasn't able to sleep and woke up to look for her mom. When she couldn't find her, she set out to find her great-grandmother who lived across the street. A passerby saw Deja on the sidewalk and called Child Protective Services. Her mom was arrested for endangering the welfare of her daughter, and Deja was sent to foster care.
This incident reminded me of something very similar that happened in my own family, but with a very different outcome. In recounting this, I recognize my own privilege as a white mother raising a white son. When my son was two years old, he walked out of our house. We had left a door open to work in our yard. He slipped out, and a neighbor found him a few houses down. I was terrified, ashamed, grateful, and relieved. The story has become family lore in our home, but an experience with no arrest, no child welfare, no police, no public humiliation or shame.
Sadly, Deja's story isn't an aberration. Families of color are significantly more likely to encounter systemic and structural barriers and be reported to child abuse hotlines and investigated for abuse and neglect than white families. And children of color are more likely to be separated from their parents and placed in foster care. In California alone, Black children are nearly three times more likely to be reported than white children, and four times more likely to enter foster care. These numbers perpetuate for lifetimes. The American Journal of Public Health recently reported that approximately half of all Black and Native American children in California experienced a child welfare investigation at some point during the first 18 years of their lives, compared to nearly a quarter of white children.
COVID-19 has only worsened economic inequality, health disparities, and stressors experienced by families of color. We need to start bridging these gaps by first acknowledging that parenting—and particularly parenting in a pandemic—is tough. We cannot afford to stigmatize families who are trying to get by. When shelter-in-place orders were first mandated throughout the country, many children were truly on the verge of hunger. Many families became homeless because they didn't have any income. Families couldn't even get basic supplies from food banks. No toilet paper, no diapers, no baby formula.
Despite these moments of despair, pain, raw and just anger, there have been bright spots of hope and action. Safe & Sound is part of an effective network of family resource centers – more than 3,000 across the country — that provide community-based prevention programs to strengthen families and enhance child development. At the beginning of the pandemic, Safe & Sound converted its building into a warehouse and distributed nearly two tons of baby formula, over 115,000 diapers; over half-a-million wipes; as well as masks, gloves, and other PPE. We're currently providing warm meals and groceries every week. In addition to providing supplies and basic concrete needs, we're helping families with relief from evictions—with rent subsidies and housing supports. Requests from families for funds to prevent evictions are 2,000 percent higher than pre-pandemic levels. And our 24/7 parental stress line (415-441-KIDS) has been a lifeline for so many families. We've created virtual and socially distant connections for families to ease isolation and nurture resilience including virtual family playgroups, education classes, telehealth, online clinical support, therapy, and other wellness services.
With COVID-19 cases persisting and the expectation of greater economic challenges ahead, we must do more. Now is the time for communities to come together to strengthen families. We cannot sit on the sidelines — helping families and children cope means meeting both big and small needs in the moment.
And just as we cannot let up on our vigilance to fight COVID-19, we cannot let up when it comes to transforming the child welfare system from one that investigates and removes children from their families after they've been hurt, to a well-being system that supports and helps children and families thrive from the start. When we transform systems, build community, and strengthen families, we protect children.
Resources:
Thriving Families, Safer Children: A National Commitment to Well-Being — the Annie E. Casey Foundation, Casey Family Programs, Prevent Child Abuse America, and the Children's Bureau are working across the public, private and philanthropic sectors to assist jurisdictions in developing more just and equitable systems that benefit all children and families and break harmful intergenerational cycles of trauma and poverty.
On March 31, 2021 – President Biden issued a proclamation describing the Administration's commitment to prevent child abuse.
Aligning Systems: Aspen Early Childhood Development and Health Forums, 2017–2020; The brief provides an overview of lessons learned and new innovations to inform and support a comprehensive early childhood system and advance federal efforts to align early childhood and health systems in order to strengthen family outcomes across agencies.
Katie Albright is an Aspen Institute Ascend Fellow, president and CEO of Safe & Sound, and co-chair of Ascend's Two-Generation Prenatal to Three Learning and Action Community.
The San Francisco Family Resource Center (FRC) Alliance condemns the rise in racist rhetoric and violence against Asian, Asian-American, and Pacific Islander (AAPI) communities and the horrific acts of violence and oppression inflicted upon elderly people who identify AAPI. We stand in solidarity with these communities and acknowledge that these recent attacks are not isolated incidents, but rather the result of the legacy of anti-AAPI violence and discrimination and xenophobia in our nation, state, and city.
As an Alliance of 26 neighborhood and population-based family resource centers that is committed to using our collective power and resources to further equity and justice for San Francisco families, we ask all San Franciscans to join together to combat anti-AAPI racism and address its devastating impacts. We recognize that we must remain vigilant to the many ways that anti-AAPI prejudice and bias affect us and continue working as an Alliance to identify effective and actionable ways to address this and all forms of prejudice, stigmatization, and racism. We seek courage and humility as we continue our Alliance's efforts to address racism and oppression within our own organizations and the communities and systems with which we engage.
Recent events have served as a brutal reminder of how structural racism, cultural oppression, white supremacy, and xenophobia continue to pervade our systems, institutions, communities, and individual behaviors. The FRC Alliance calls for increased commitment to find meaningful and lasting ways to end oppression and violence against those identifying as AAPI and create safe, just, and equitable communities and institutions that protect, nurture, and support every child, young person, adult, and elderly person.
Every child comes into the world filled with tremendous potential and the promise for the future. Potential that may lead to transformational innovations, social justice, and renewed economic vibrancy. We, as a community, have a shared obligation to foster this potential and build on this promise.
As our country and the world are now taking critical steps to recover from the crisis of COVID-19 and its resulting economic collapse, we must work together to promote positive conditions in communities that help reduce stress, strengthen families and allow children to thrive. We also must take steps to mitigate the conditions that negatively impact wellbeing. This will take all of us — parents, caregivers, educators, health providers, faith-based leaders, government and civic leaders, and businesses.
To help communities take action, Safe & Sound has updated its research on The Economics of Child Abuse: A Study of California & Its Counties, and our interactive website, economics.safeandsound.org. With this update we share the most recent data regarding important characteristics within each community — Community Protective Factors — that research shows are linked to lower rates of child maltreatment. Community Protective Factors include fostering Equitable Access to Essential Needs; Social Support and Connection; Social Contract; Racial and Social Justice; and Support for Building Individual Protective Factors.
The website also details the rates of child abuse and the economic impact of abuse in each county across California, as well as the factors within our communities that place children and families at risk. For California, the total cost of child maltreatment was $23.9 billion for last year alone. These costs include the impact on our economy, healthcare, criminal justice, and education systems! Reducing or eliminating child maltreatment could free up enough dollars to provide preschool for more than 2 million children across our state. Although we have quantified the cost of child abuse, it's impossible to quantify the impact of abuse on a child, their family, and our community — with one single instance our society has been degraded. We're talking about real lives, not a data point. The fiscal impact on communities underscores our moral mandate to end child abuse once and for all.
The data is viewable by county or region, downloadable, and shareable so you too can join us in advocating for the safety of children.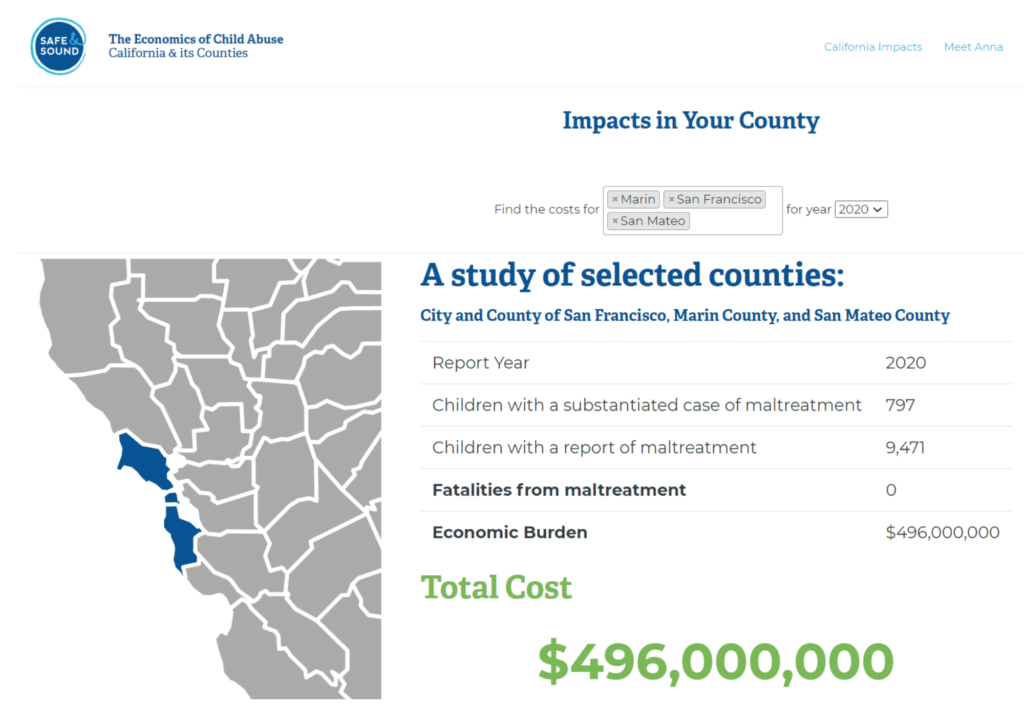 We have an opportunity now to transform the way we invest in children, families, and communities. While we are all impacted by the current health and economic challenges, it is incumbent upon us to ensure the safety of children, bring awareness to the detrimental effect this crisis is having on them, and help create a path to a brighter future for us all.
Now is the time for communities to come together to strengthen families. Because, when we build community and strengthen families, we protect children. We ask you to join us in using this startling data to raise awareness, and inspire action. We all have a role to play to stand up, speak out, and create communities where every child has the opportunity to thrive.
– Katie Albright, Chief Executive Officer
This April and throughout the year, the Greater Bay Area Child Abuse Prevention Council Coalition members have joined to increase awareness about child and family well-being, and support families and prevent child abuse and neglect. To raise awareness this year, Bay Area activities will take place online. Help us protect children and families by educating yourself and sharing what you learn with others. Wear a blue ribbon to show your commitment! To view the complete list of events, visit http://capm-calendar.org/.